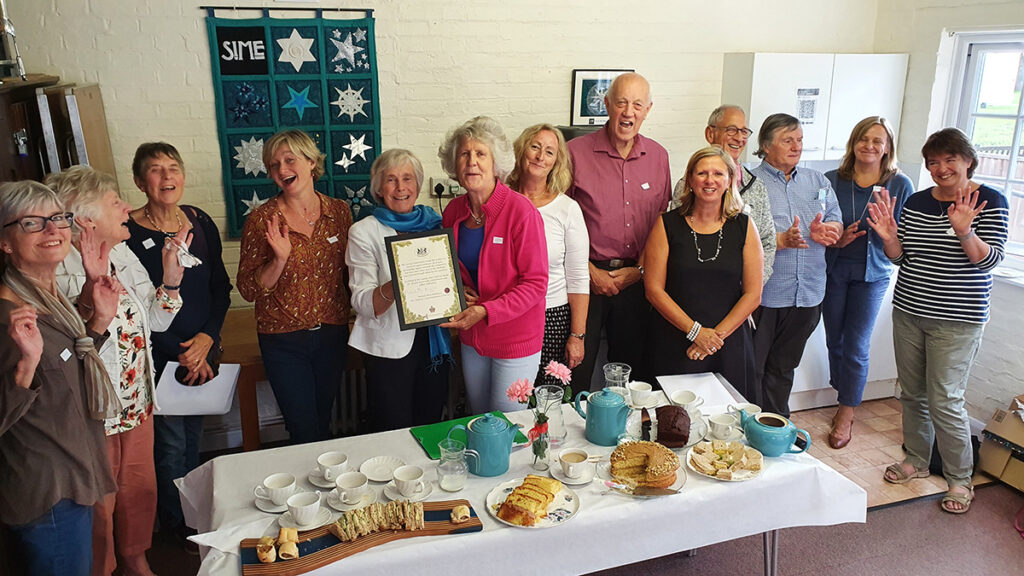 At our first volunteers thank you tea, the Sime Gallery received the Award from Lady Elizabeth Toulson CBE DL, on behalf of Michael More-Molyneux HM Lord Lieutenant of Surrey.
This was rather a surprise and will be on display for all visitors to see. It just shows how wonderful the volunteers are.
Our newly gifted handmade board/platter was also given by local resident yesterday who made it in a variety of beautiful woods and resin in middle in the corporate Sime turquoise was used at today's tea. It will be used in our Ta Ta cafe for homemade cakes.