Marsha Moseley, the new Mayor of Guildord and Cllr Nigel Manning, her Consort reopened the Sime Gallery last weekend, 23rd May.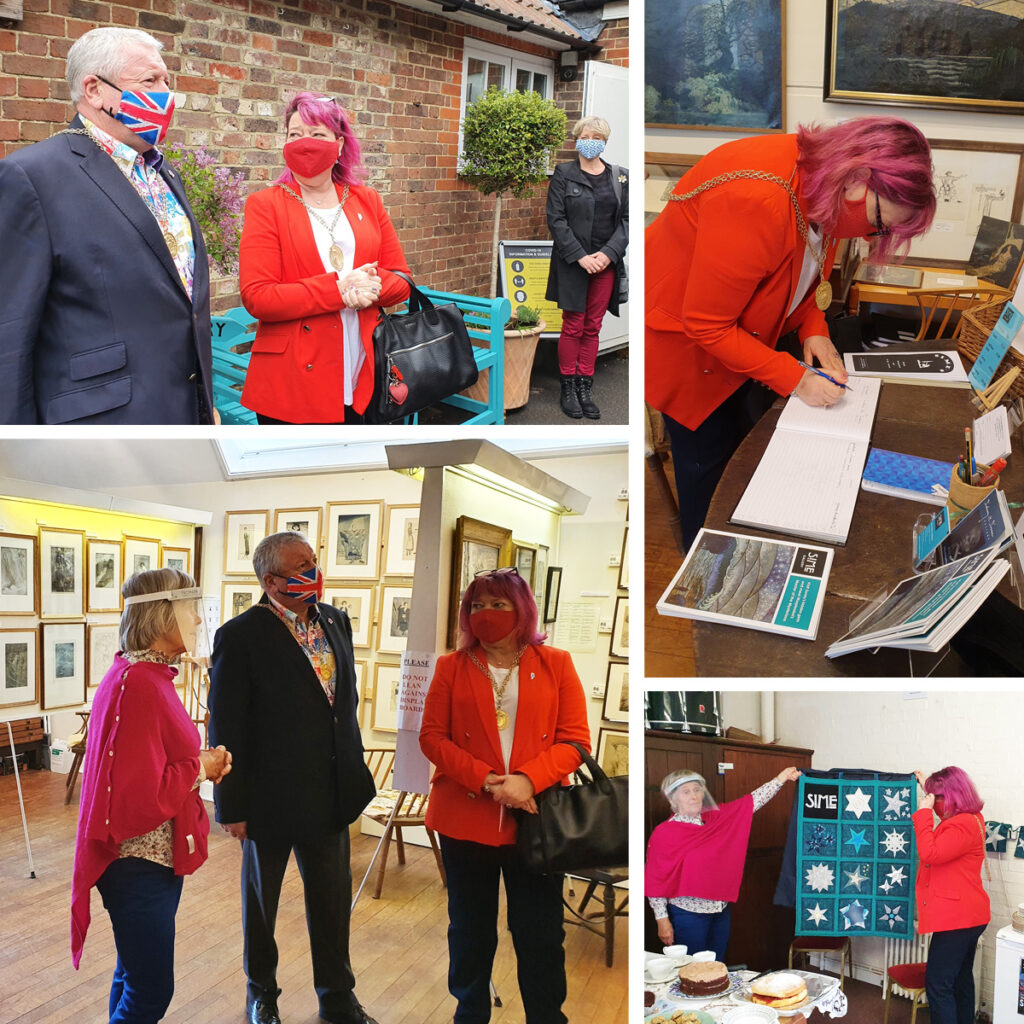 To have our first guided walk of the Sime Heritage Trail  was special also, thanks to the Guildford Arts Society… even if the walk had to be shortened given the inclement weather!
We have some wonderful volunteers and  trustees at the gallery, which of course, make a huge difference in organising and arranging events like this.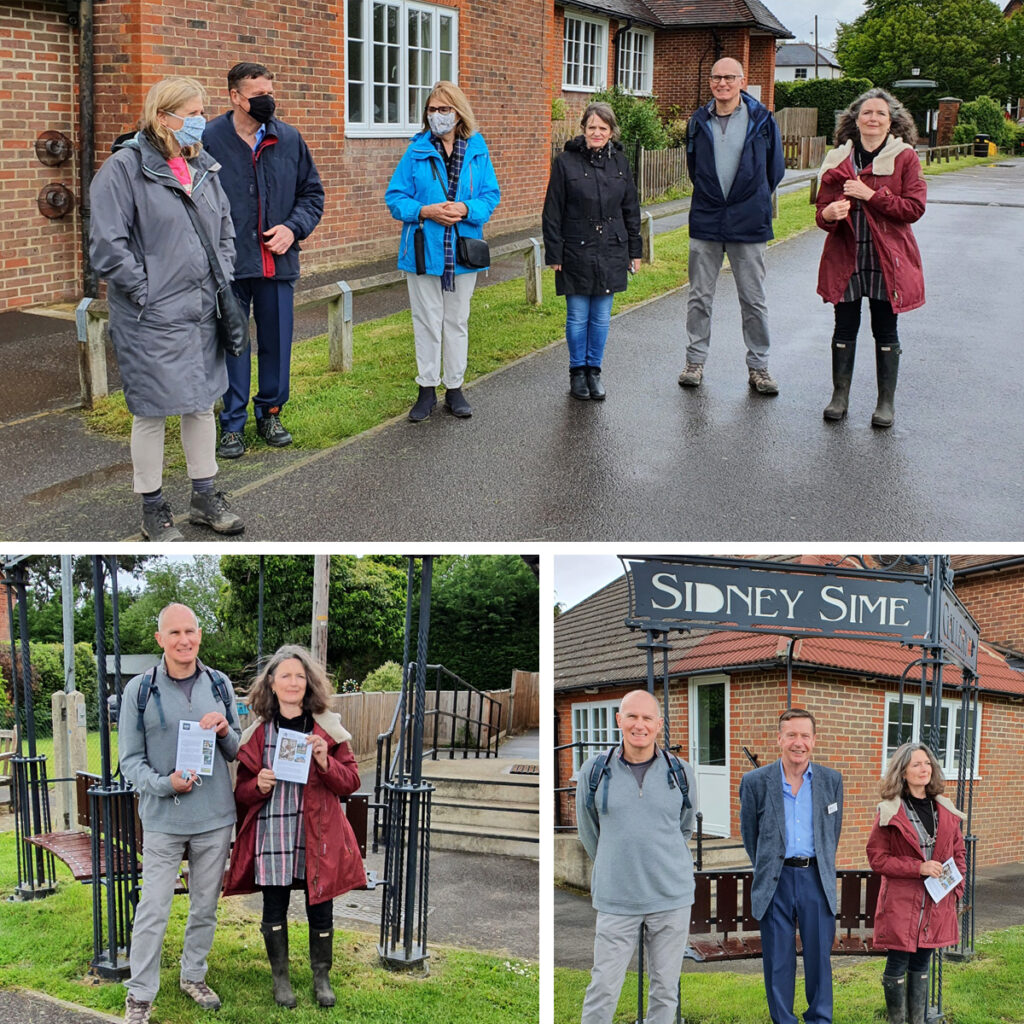 We look forward to the future now that we can welcome people back to the gallery. Keep an eye on our news pages to find out all the news and events this summer, and beyond!